Can't hold us down!
See what event suppliers have to say.
People are social human beings, that's a fact. We need to celebrate in any possible way and for any reason and this is why, this industry will get back on track as quickly as it paused for a while.
But what are we doing in this period of time you might ask and what are our clients doing? Are they still planning? Do they have more time now? Are they over it or even better are they more interested? 
To give you an answer to that, I have asked some of my industry colleagues, hmmm let's use the words friends  (I relate better to that)  if they have new services/products and if the clients are still planning. More time, right?
I've personally had two weddings postponed. It is perfectly normal and for now we stay put until we know exactly when we can plan that event that you have always envisioned. Why cut corners when you can wait a bit and have it all?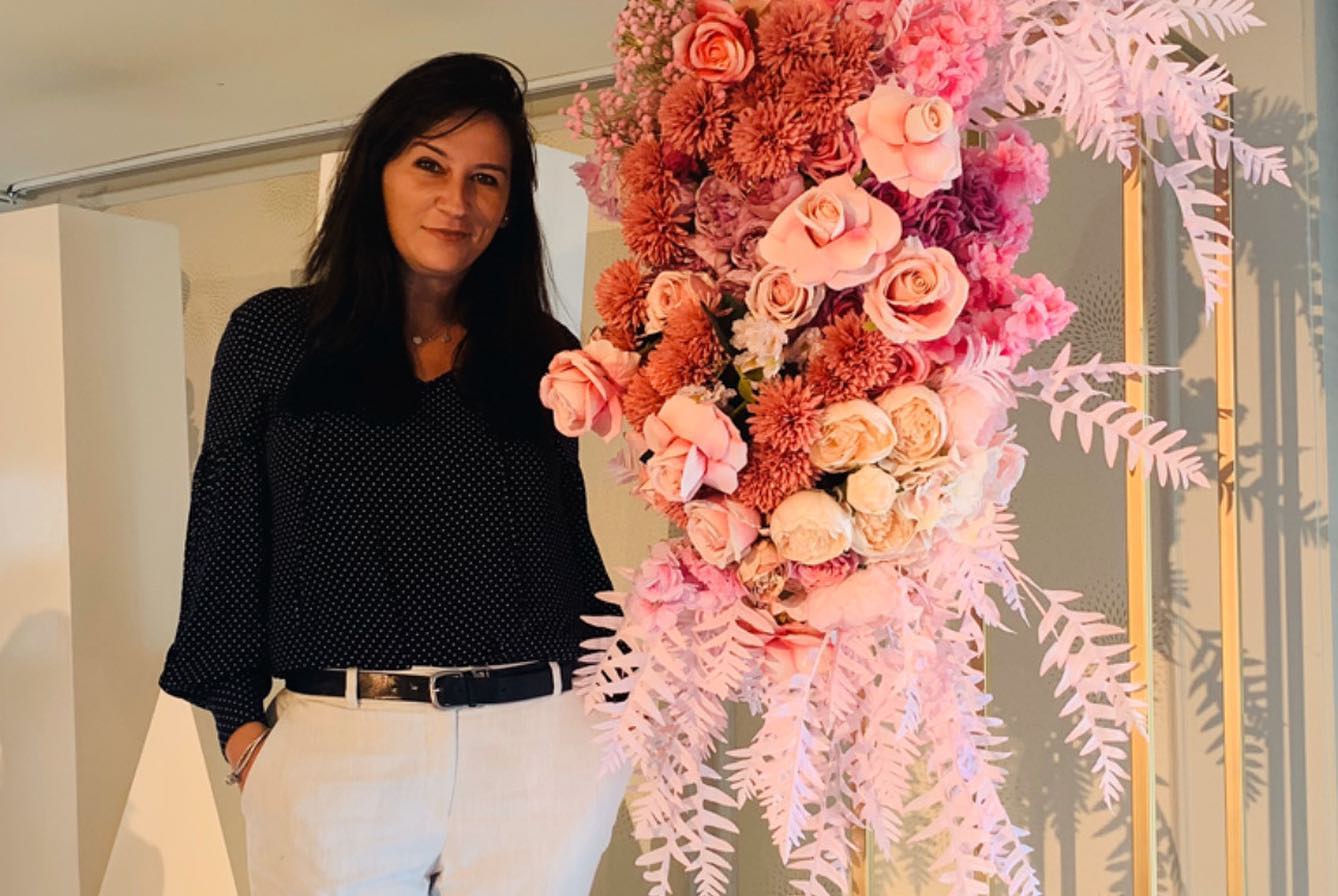 In the meantime a good friend of mine is working on a killer new logo for me, I might revamp my website, refresh everything….I feel like I need a new look. Post COVID19 look if that makes sense.
Well that's me but here's what my friends have to say:
Locus Photography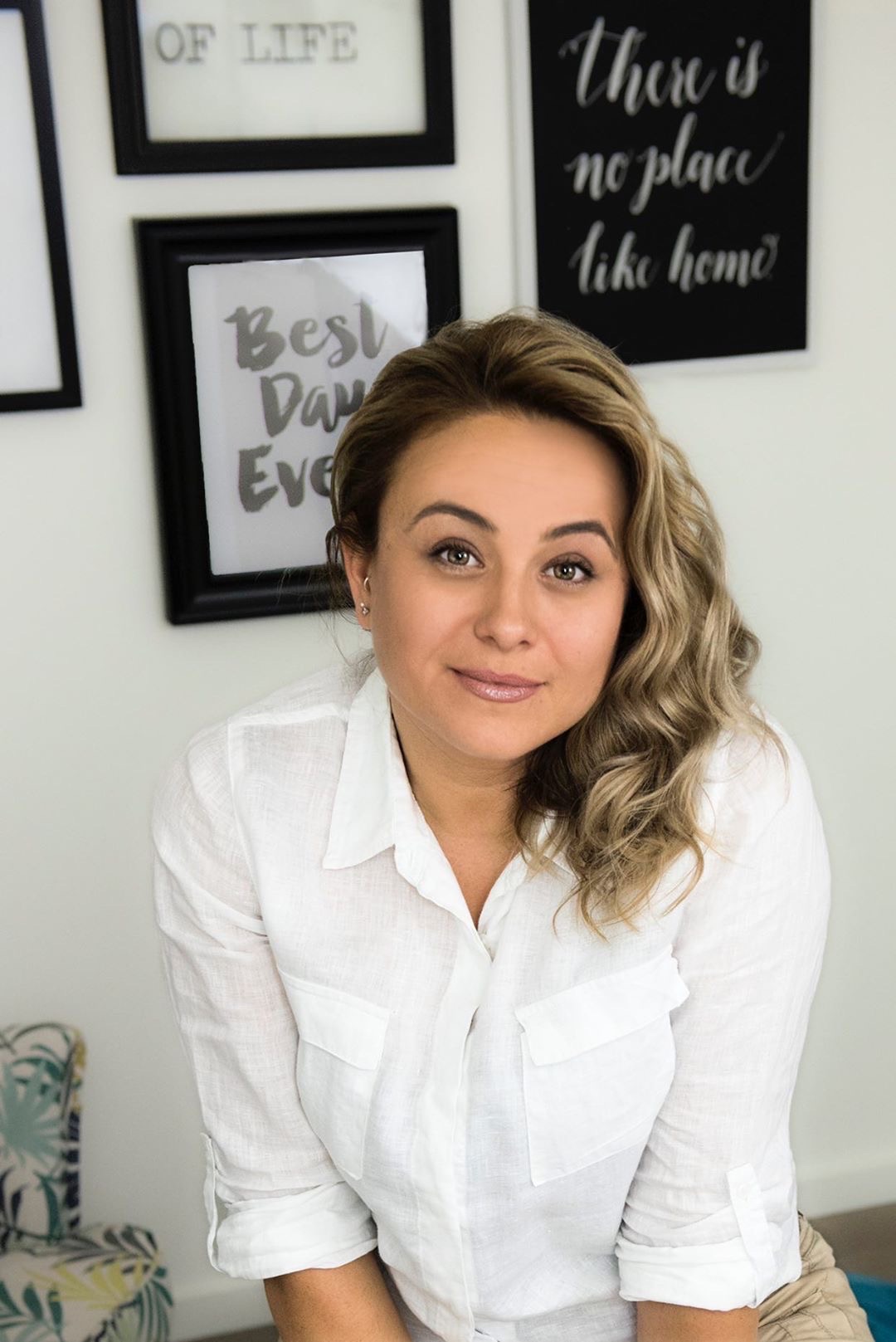 "As a wedding photographer, business looks very different at the moment.  We are all trying to adapt and find a new norm.  For me personally, the taking photos side may have stopped but I am still editing, printing, creating albums and connecting.   For the couples who are planning their wedding but don't have a date as yet, we are using this time to communicate, plan ,dream, imagine and laugh. The comfort is at a different level and comfort has always been the key to beautiful wedding photos.  There is undeniably a new sense of understanding, trust and friendship as we are all fighting the same fight."
Vesna Mijatovic Pekez
Cloth & Confetti Events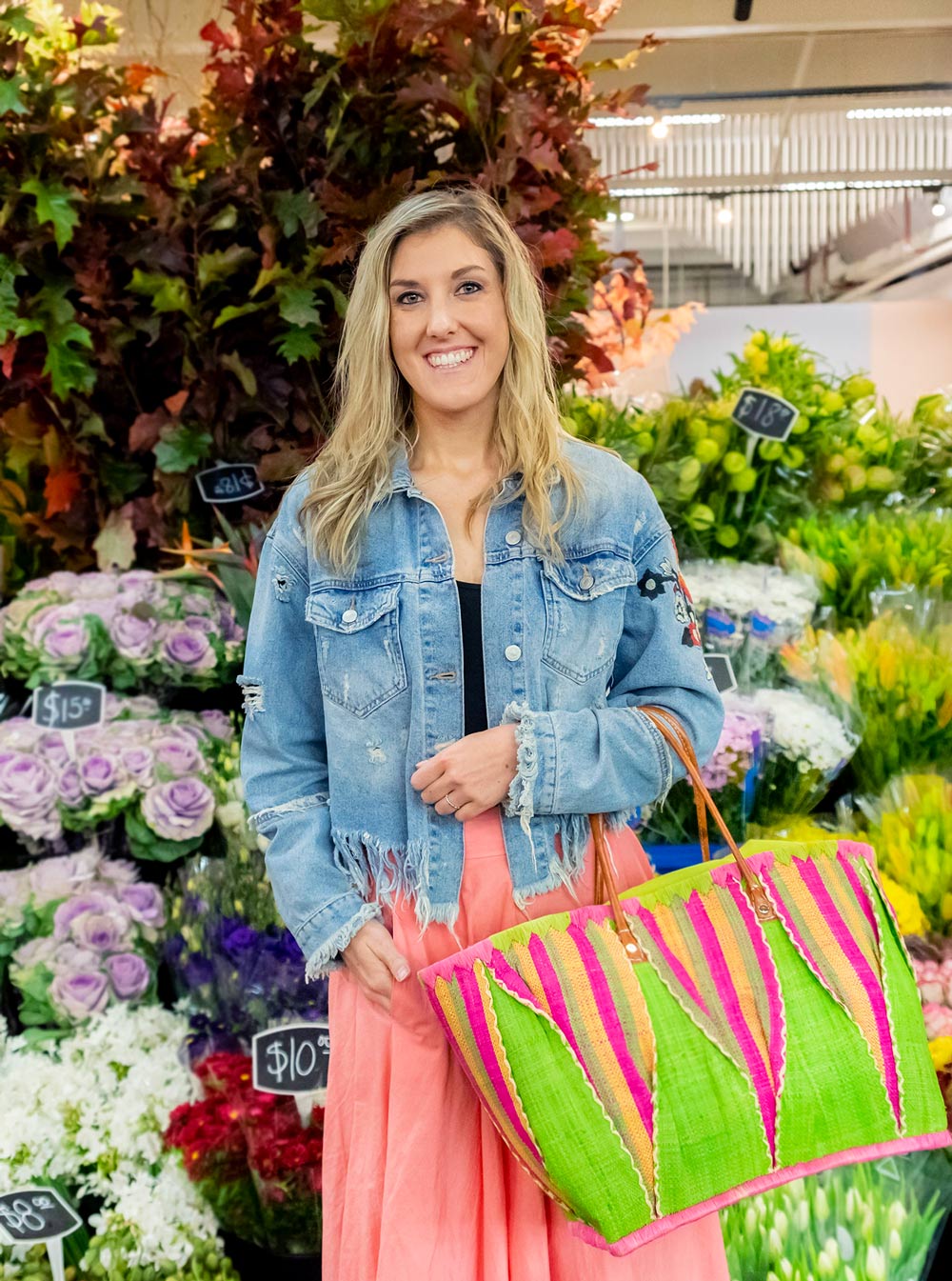 " We have opened a virtual showroom to allow our stylists and couples see our products in action, despite being unable to come to us physically. As the weeks progress, we expect more couples to resume planning again. We are also preparing our services and processes so that we can offer the best service and a quick response when things ramp back up again.  
We are seeing more brides wanting to incorporate sustainable and eco-friendly items into the their wedding days. Hire products are a great way to do this, and hiring products made sustainably, even better.  We are also seeing colour come back, which we love, with earthy tones still key and also hot brights that represent the couples feeling of joy. ''
Jazmine McNamara  
Sara Sidari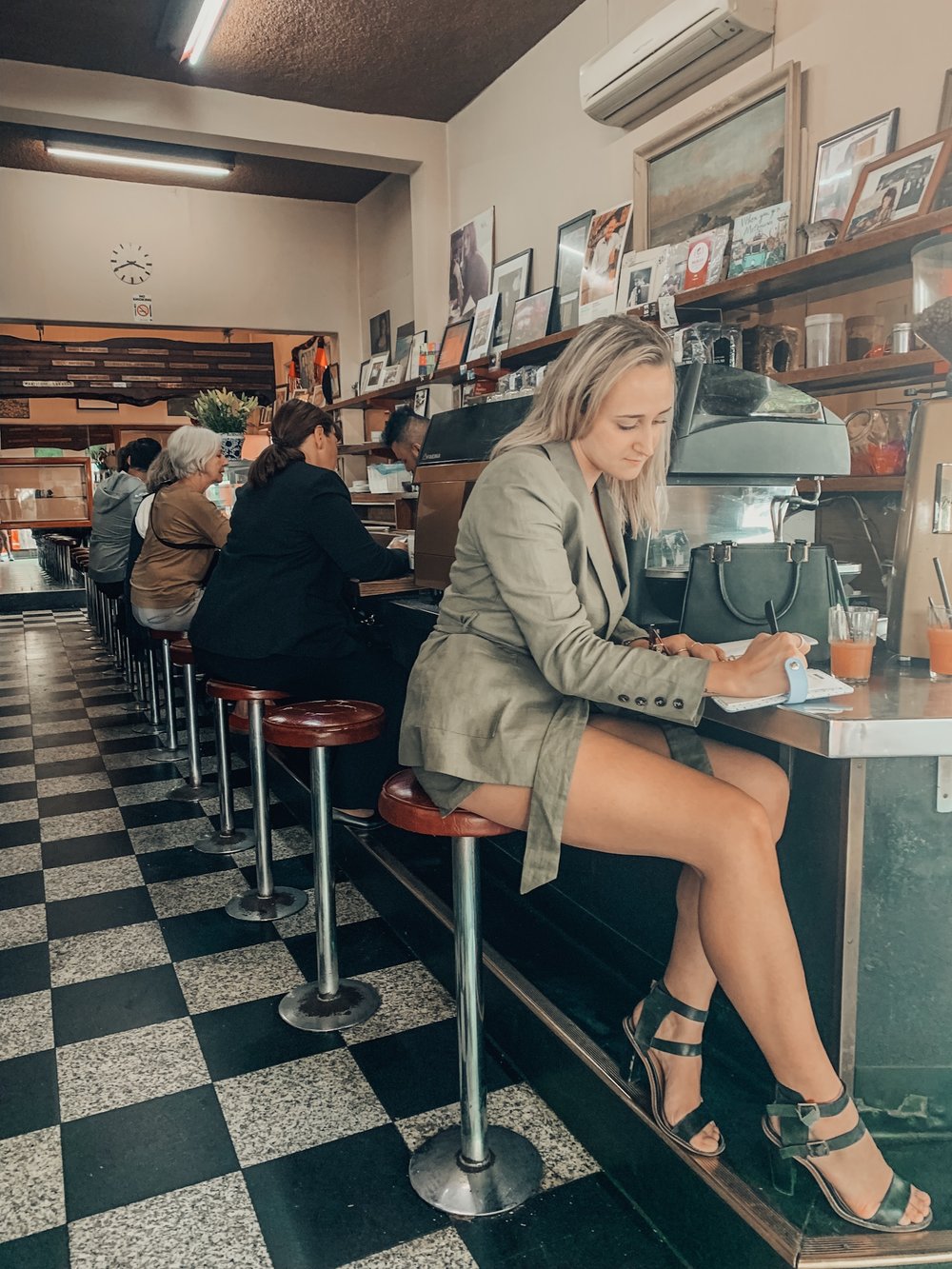 When it comes to weddings and events, Sara says:
" I've tried to offer them digital versions as well as main invitations printed, highlighting changes  that may occur in which a secondary invitation would be sent out".
Sara Sidari
Her passion and talent goes beyond that, helping raising money for the bushfires by creating a gorgeous koala print, as well as creating stunning 1000 piece puzzles with Italian inspired locations. Have a look at her website!
Panama Dining Room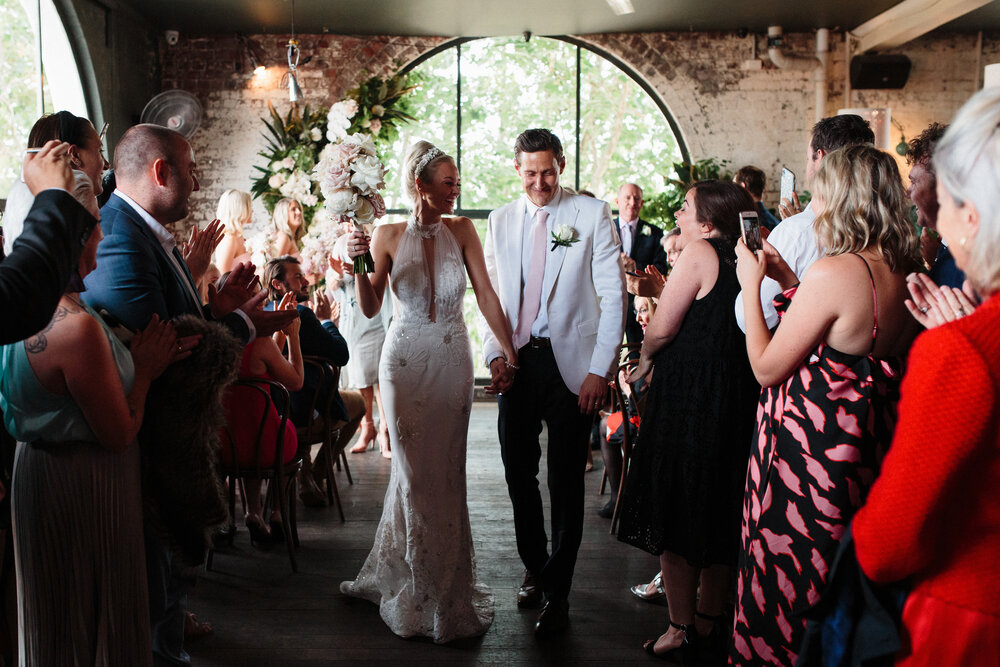 "We filmed a virtual tour of the venue a few days before we closed down. We are still receiving 5 or so wedding enquires each day and have booked 3 new weddings in the past 10 days''.
Avalon Castle
 https://www.avaloncastle.com.au/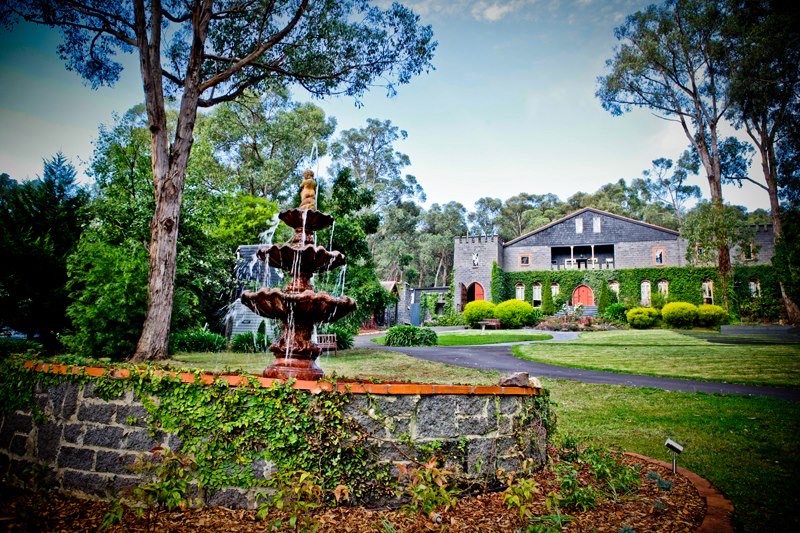 "We were able to act on this really quickly, we have spent the last hours of our office time putting together a walk and talk tour based on what the bride and groom would expect to hear from us.
We're also doing WhatsApp tours with couples that want to see more and we have introduced a whole range of Recovery Packages – not to give all our secrets away but some of them are a huge asset to people that have lost their venue. We have already received 3 enquiries from 3 couples wanting to book.
 Pop-up weddings are also on our list, mini ceremonies while it is still legal to do so – our couples putting the deposit down for their relaxed reception later in the year.
We have changed all of our advertising, when you see Easy Weddings, Google, our website- it's all been temporarily adjusted so that clients can see that we are sympathetic with what is going on in the wedding industry. We do not want them to see on our website that we have done nothing or still advertising tours. So we are going a step back in time when you you've had to use your sales skills and when websites were not that common. So if you love your venue and you love your job, that's going to be a pretty easy thing to do.
We have also done an online decor catalogue for our customers to chose their items and also we have added an online chat box if anyone wants to have a chit chat with us during the day.
As you can see we have lots of tools that we will bring forward, not everything at once so we keep people interested."
We are having lots of enquiries coming through starting Jan 2021 all the away until end of 2022 so they will be two massive years for us. Normally our busy period with enquiries is between January  & March however this year with the current situation it has been a bit more quiet."
Denise Fouracre – Business Developer
The Prosecco Van
https://www.theproseccovan.net.au/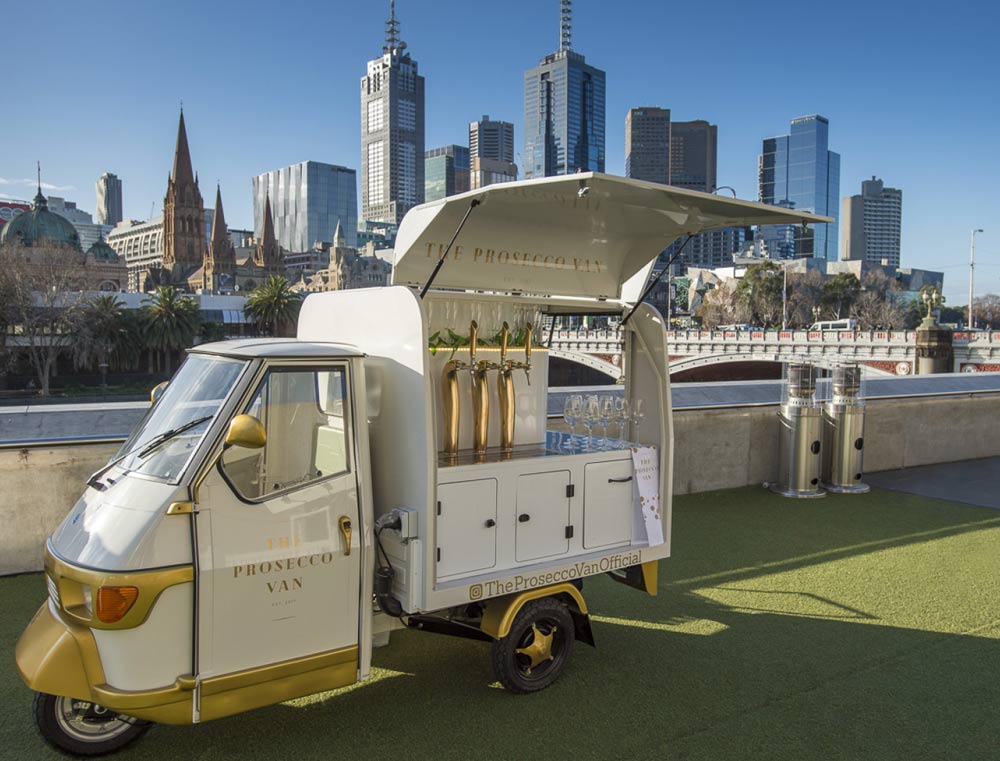 " Enquiries have slowed down, it's clear there is a lot of uncertainty in the events space. How do you plan a wedding without a date? I have found those that were booked in, have just rescheduled too late this year or 2021.
In meantime we are offering our delicious bottled Prosecco for $120 per case with free shipping. Soon to add a Pinot Grigio Sangiovese (red) into the mix. Stay tuned to  our website." 
Trish Tasson
Basia Puchalski Floral Design
https://www.basiapuchalski.com.au/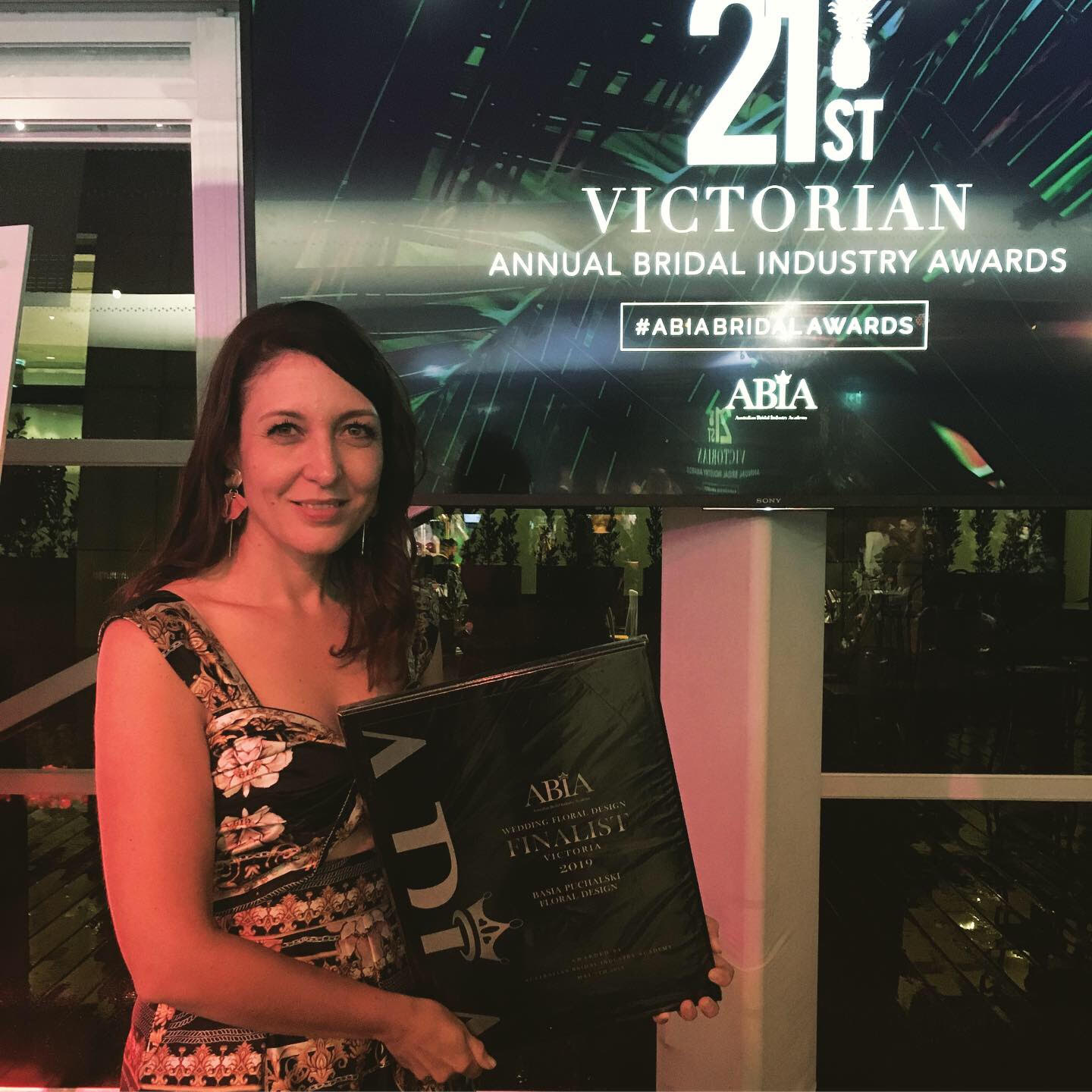 " Although wedding ceremonies and celebrations have ceased for the moment, I'm still working behind the scenes. Future couples are still planning ahead, so  I'm still responding to emails, preparing quotes and chatting over the phone/Skype and discussing floral ideas with clients. As well as still keeping in touch with those couples who had to postpone their weddings, and letting them know they are not alone in this situation. 
As I mainly specialise in weddings and events, and I looking at expanding my business during this time to include online flower ordering."
Basia Puchalski
So there you have it:  these are few of the people that inspire me, I would always trust & recommend  and now even more than ever, I can see their hard work and their way of adapting to this new situation. 
These are the people you should hire for your next event. Why?  Sorry that I have to break it down to you but sometimes things don't go totally according to the plan. I am not going to get into details here, maybe into another blog post BUT things happen and you, as a client have no idea because these superstars will come up with options to make the event of your dreams happen and for everyone to enjoy the experience without a  glitch. Well….sort of. 🙂
The conclusion is that we are an industry of creative, fun people, ready to implement our knowledge at your next event, so how about we have a chat, create  a concept and let us do the hard work for you.
Love,
Alex